It's surprising how polar opposite KU's WBB is compared to MBB. You would think that the MBB would help attract better recruits and coaches for WBB.
---
football (7-23) since bill and wbb (7-35) show you what comes naturally without cheating.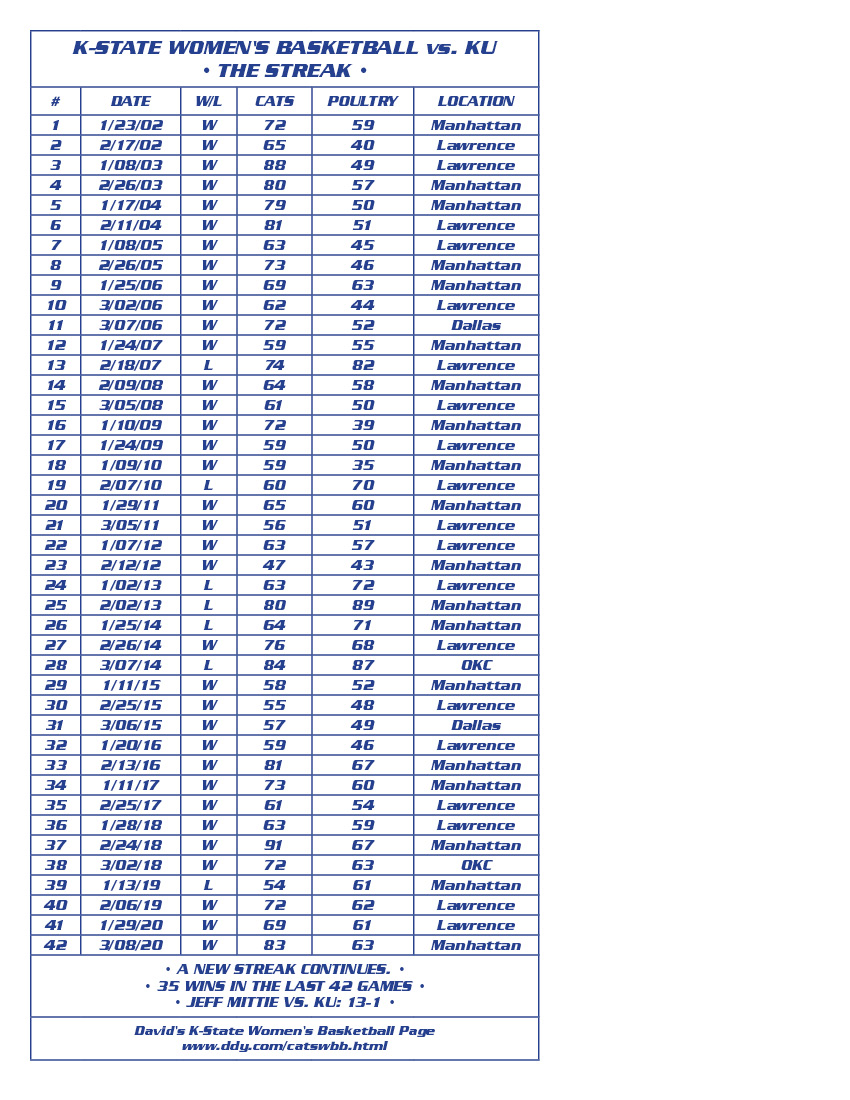 "There ain't anybody stoppin' our ass!" CK
---
Yes I was mistaken. Looking at too many other brackets and thinking the top 4 got byes. So while they dropped a seed from 4 to 5, they're still in the position in the bracket and playing the same team.
Brain fart on my part.
---
---